Your Team
Children's best learning and memories take place in relationship with adults who matter and in nature. That's why, at Kakapo Creek we take special care to maintain a constant, long term caregiver so that the child-teacher relationship is optimised. We've also designed an environment that is rich in nature including our native forest school.
Ian and Kaye are parents of four sons and have worked in family enrichment and therapy for over 20 years. Passionately committed to an attachment framework, matched with neuroscience, they are committed to creating a childcare that is a true extension and support for families. In today's fragmented world, parents need more than a baby sitter and academic teacher for their child. They need more than a safe, clean, educational environment. Parents need a childcare that is like extended family. That's what Kakapo Creek wants to be for you and your child.
Ian McKean
Ian is the founder and Clinical Director of the Parents Partner and is passionate about helping families be their very best.
For nearly 30 years he has been writing and presenting family workshops in Australia and New Zealand. He has extensive training and experience in how families function and what couples and parents need to create closeness, love and happiness in their relationships.
Ian brings a wealth of experience working with parents of young children to optimise children's learning, behaviour and emotional maturity. In today's world of alarmed, anxious and stressed families Ian has the answers for parents facing times of stress. Ian's clinical services are offered free to all our Kakapo Creek parents.
Kaye McKean
Kaye is the centre director at Kakapo Creek. Kaye long dreamt of operating an early childhood centre that provides an uncompromising service and meets the holistic needs of families. Mum to four boys, and Parent Consultant with post graduate qualifications in Guidance Studies, Social Welfare and Education Kaye has spent 20 years working with parents who have behavioural and developmental parenting challenges. Passionately committed to the quadruple bottom line philosophy, Kakapo Creek is carefully designed to meet these aspirations. Kaye's practitioner interest is in the holistic needs of families. She has a soft spot for parent deprived children and as a result began her own charity to care for orphaned children in Russia and Rwanda. She heads Lighthouse Orphan Foundation which currently supports deprived young people in Rwanda become their very best. Kaye has an educational approach to growing happy families. As a High School teacher Kaye was a gifted and competent teacher who was well loved by her school and students. She loves teaching, presenting workshops and training and is delighted to provide bespoke early childcare and education at Kakapo Creek.
Joy Garcia, Centre Manager
Joy has been in leadership roles in Early Childhood for over 10 years.
She is a qualified early childhood teacher and nurse, a mother, wife, gardener and sensational cook as well.
Joy has a love for people, nature and excellence and she leads our Kakapo Creek team with compassion and professionalism.
Always seeking ways to improve, Joy's goal for Kakapo Creek is that we become the childcare equivalent of "Four Seasons" Hotels and lead the early childhood sector both in New Zealand and internationally.
Maggie, Head of Pre-school
Maggie's amazing organisation skills along side her commitment to quality and attention to detail make her a wonderful team leader of our preschool classrooms.
Maggie is a qualified ECE teacher and also holds a master of engineering degree. She has an engaging manner with children and teachers alike and her impressive knowledge of all things to do with early childcare and her can-do attitude make her a valued and respected head of preschool at Kakapo Creek.
Maggie is married with two sons. She speaks both English and Chinese.
Forest School
AnnMarie, Head of Nature School
Ann-Marie, originally from England, has a degree and qualified teacher status with over 20 years in the profession ranging from early years to primary age children in a range of settings. With three children and Kiwi husband she loves nothing more than immersing in the natural world.
She loves to learn and develop her pedagogy, her favourite motto being " Every day is a learning day!" Her journey in teaching has involved a great interest in sustainability and ecoschools winning several awards along the way, teaching how to live a more sustainable life through the principles of nature.
Both Beach Leader and Forest School Leader certified, with a special interest in Nature Therapy, she comes with a wealth of experience and confidence leading programmes for children and adults in the forest. She believes that the best way for children to learn is to let them guide us through their play, with exciting learning experiences, sprinkled with valuable life skills and knowledge. Ann Marie speaks both English and French.
Rosie, Nature School Teacher
Rosie has been teaching tamariki for 17 years and has a bachelor's degree in early childhood education. With three beautiful children of her own, two teenagers and a preschooler, Rosie loves to go for walks with her family and German Shepherd on her local beach.
Rosie grew up on a farm in Riverhead and has the most wonderful memories of a childhood filled with animals, bush huts, veggie gardens, mudflats on the riverbank, climbing trees and making rope swings. Rosie believes this is an important part of childhood, being outside close to nature and learning from our environment, as these childhood experiences have guided her through life and fuelled her passion for teaching. Rosie is an integral part of our Nature School and loves sharing these experiences with your tamariki and teaching them about her love for gardening and the outside environment and can't wait to share in this journey with you.
Te Hau Raki (North) Preschool Room
Laura, Teacher
Laura's impressive aesthetic background enables her to develop rich attachment with children and whanau through a beautiful environmental setting, active communication and relationships.
With over 10 years teaching experience, a Masters Degree in Education and a PhD in Aesthetics, Laura is passionate about helping families find the very best for their children while meeting the needs of those from diverse backgrounds.
Laura moved to New Zealand with her husband and son from China where she also worked in education. Laura's teaching philosophy is to empower children in their unique pathways to holistic development.
Leone, Teacher
Leone is a highly experienced and qualified primary and ECE teacher as well as a ballet teacher.
Married with one beautiful son, Leone plans delightful learning opportunities for our Kakapo Creek children every day. Her positivity, love of children and nature and her professional leadership are valued at Kakapo Creek.
Leone loves Zumba, ballet, dancing and outdoor adventures with her family, inducing time at the beach.
Leone speaks English and Afrikaans.
Tracey, Teacher
Tracey is a Montessori teacher and has worked in early childhood for many years. Tracey has held management and leadership responsibilities and her gentle and fun ways with children are a testament to her devotion to her chosen profession.
Tracey moved to New Zealand with her husband and two children from South Africa where she was a well loved teacher and ECE leader.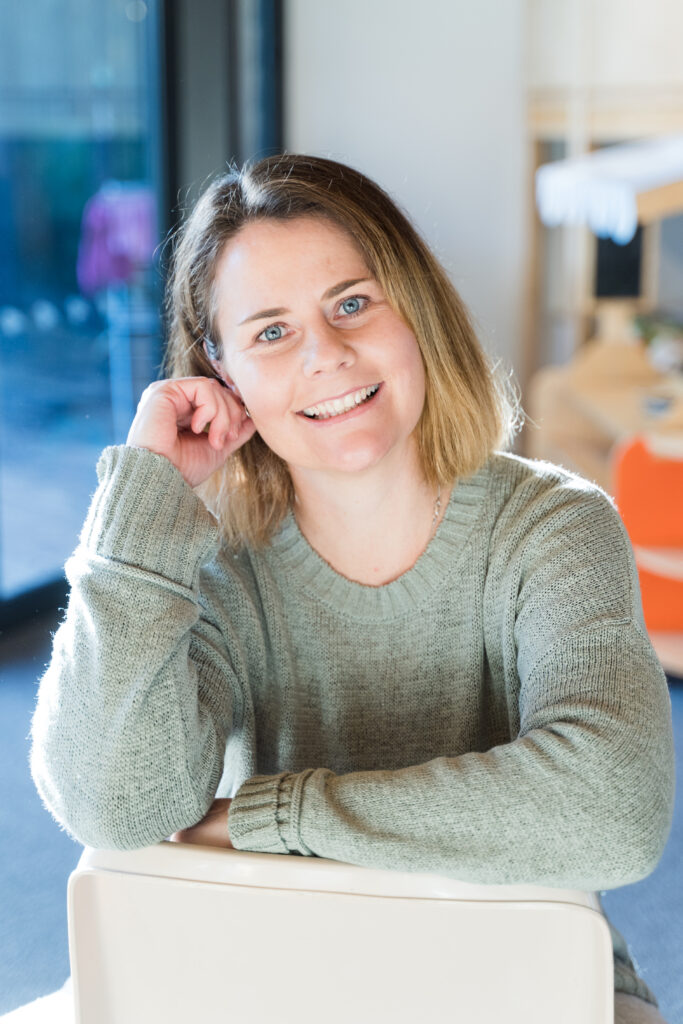 Te Hau A-Uru (West) Preschool Room
Michelle, Teacher
Michelle comes to Kakapo Creek with 15 years teaching experience both in Korea and in New Zealand.
Michelle is trained as both a primary school and an early childhood teacher and loves enhancing children's learning through free place and exploration of the environment.
Supporting children as they explore at their own pace and in their own ways is important to Michelle as she helps them navigate their emerging life skills.
Married with a 7 year old son, Michelle spends her free time balancing her son's basketball and jiu-jitsu training and maximising her family time while enjoying beautiful Auckland and all it offers. Michelle speaks English, Korean and Japanese.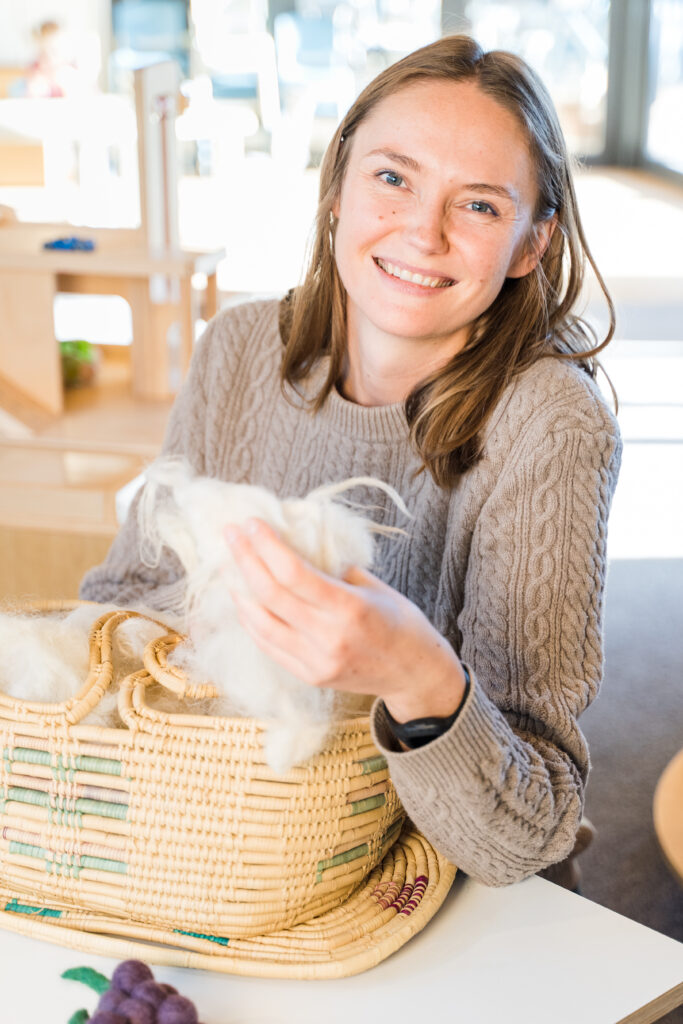 Natalia, Teacher
Natalia loves children, nature and attachment-neuroscience practice which makes her a perfect fit for Kakapo Creek Children's Garden.
Natalia's strong gifts in nature based education, her artistic skills and her musical skills all come together to create an outstanding teacher at Kakapo Creek.
Natalia is fluent in English, Russian and passionate about Te Reo Maori and Maori tikanga. She creates outstanding, fun learning environments where children laugh, explore and are valued.
Natalia has a Bachelor of Education (ECE) and brings to us a wealth of knowledge in art, crafts, nature education and music. She is also well read up on attachment based pedagogy and child development and is passionate about this for all children.
Collette, Teacher, Transition to School Leader
Collette is Auckland born and bred and a fully trained and experienced early childhood teacher who builds warm, emotional bonds with the children in her care.
Married with three children of her own, Collette knows how to care for children in a way that helps them feel safe, nurtured and understood.
Collette's sense of fun helps her create wonderful experiences with the children at Kakapo Creek as they explore the natural and educational resources on offer. Collette leads our transition to school program where children learn basic math, writing and reading along with other school-ready skills.
Collette's gentle yet knowledgable ways with children help to build strong, warm and trusting relationships that enable children to optimally grow and develop as they feel safe and nurtured.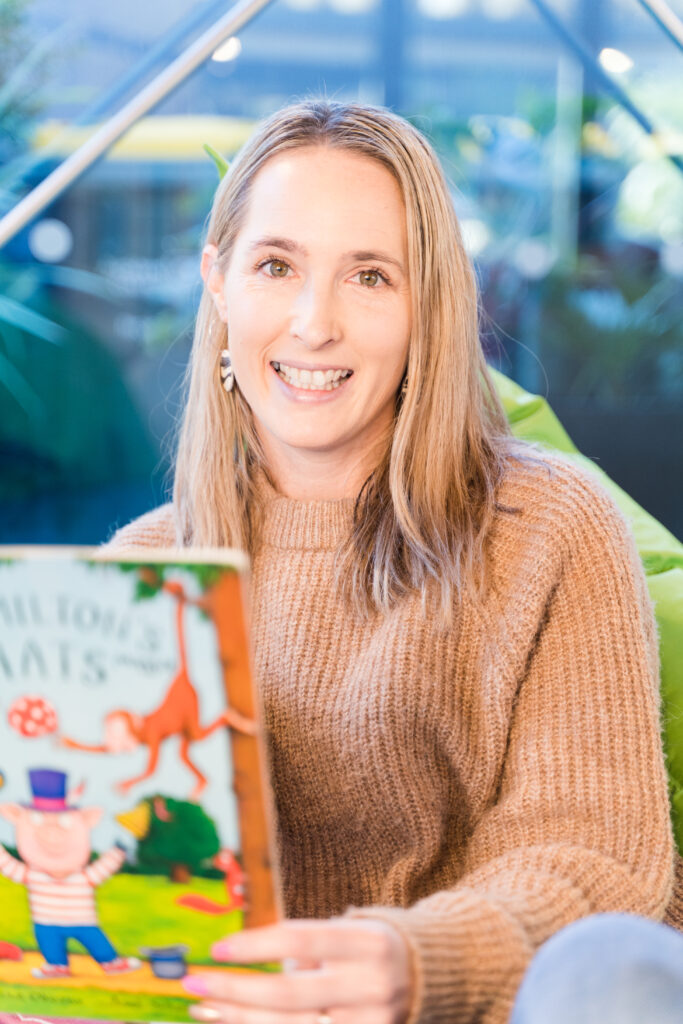 Te Hau Tonga (South) Preschool Room
Bonnie, Teacher
Bonnie has been teaching in ECE since 2019 and comes to us with experience and qualifications in management and a Graduate Diploma in Teaching (ECE). Bonnie is married and loves Nature walks, reading and travelling.
Bonnie brings fun, peace and delight to our classroom and her gentle ways with preschoolers give them a sense of safety and happiness.
Bonnie speaks both English and Chinese.
Te Hau Rawhiti (East) Under Two's Room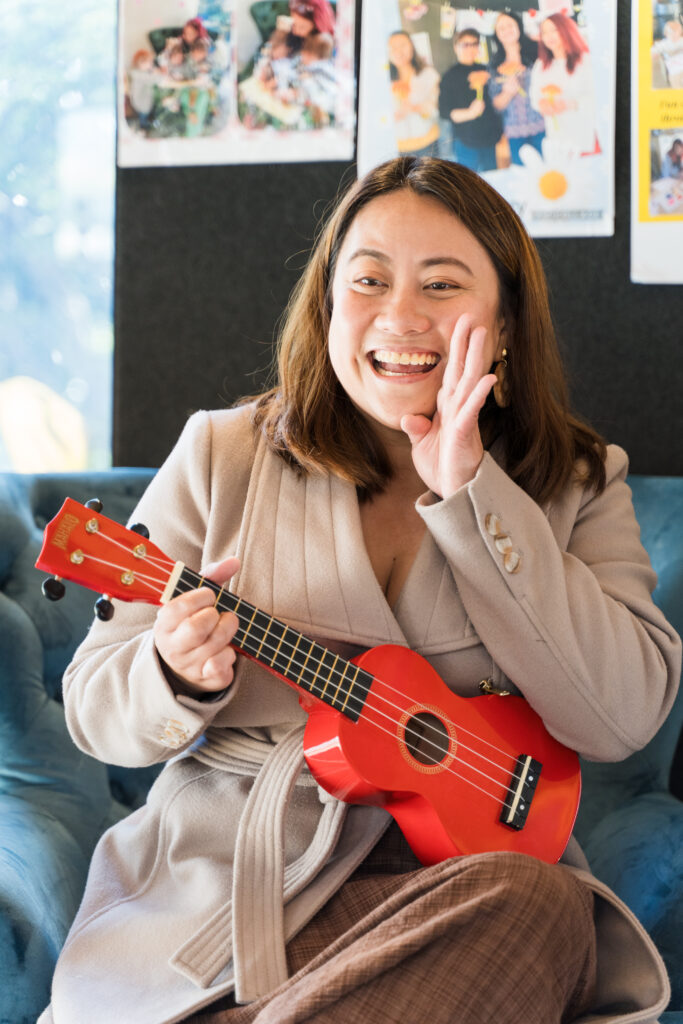 Ivy, Head of Nursery
Ivy is head of our Nursery – our Under Two's classroom. Ivy has extensive experience in both primary and early childhood education. She has a Bachelors degree in Elementary Education and a Graduate Diploma of ECE and a Higher Certificate in Infant Care.
Ivy has been teaching in ECE since 2007 mostly in private ECE in Singapore. Ivy is married with two adult daughters and speaks English and Filipino.
Ivy loves travel, cooking and events organising.
Ivy leads our Nursery team and supports Joy, Maggie and Kaye in the leadership at Kakapo Creek.
Rose, Teacher
Rose is a fully qualified ECE teacher who specialises in infant care. Joyous, warm and professional, Rose has over 10 years experience in early childhood and can offer parents a world of wisdom in raising children.
Rose loves hiking, gardening, travelling and singing – she can frequently be heard singing with children throughout the day. Rose is fit, plays badminton and table tennis and is impressively talented with a number of sports.
Rose is married with one adult child. She speaks both English and Chinese.
Fay, Teacher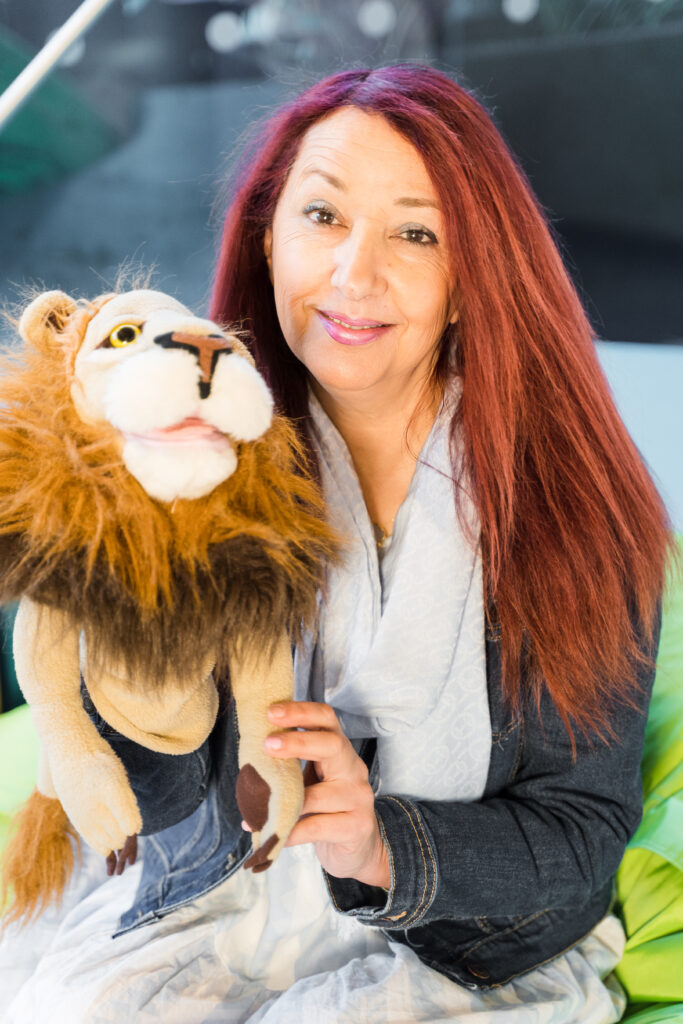 Fay has run her own home based ECE in the past and now is enjoying less stress in the workplace working at Kakapo Creek.
Fay is a fully qualified ECE teacher who is warm, professional and highly experienced working with infants and toddlers.
Fay loves running, listening to music, shopping and travelling. She speaks Farsi and English.
Fay is happily single with three children and two grandchildren.
Rui, Teacher
Rui trained in Film and Media before changing careers to become a fully qualified early childhood teacher.
Rui is kind and gentle and loves working with babies and toddlers whilst her expertise in media and technology are a great asset to our entire Kakapo Creek team.
Rui speaks both English and Chinese and has a love of photography, travel and exercise – running, pilates, yoga and swimming.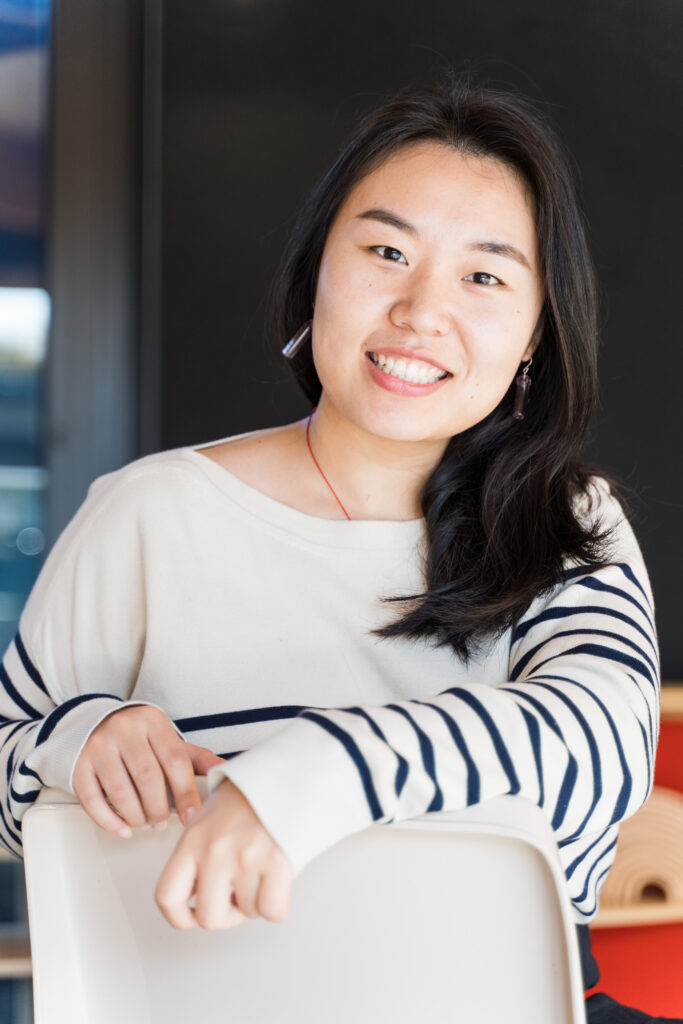 Ana, Teacher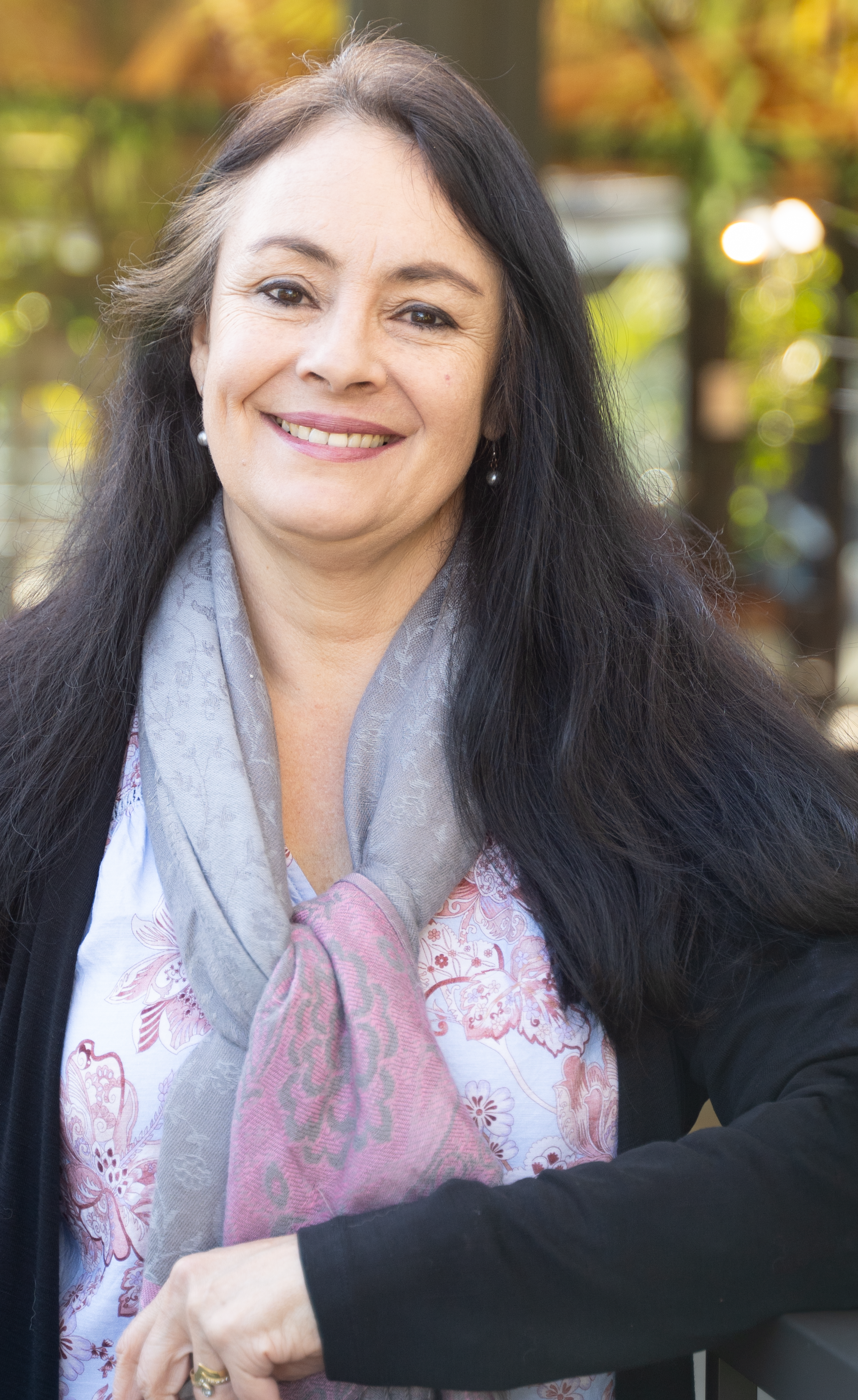 Ana has been working in early childhood for over 10 years and comes to us as a Montessori trained ECE teacher. Her passion for babies and her leadership skills set her apart as a teacher with mana.
Impressively, Ana won Discover's Teacher of the Year award in 2023, something our entire team is very proud of.
Ana is married with two children and speaks both German and English. She loves, travelling, is animal obsessed and supports animal rescue. She loves everything to do with nature and can frequently be found creating novel arts / crafts / sewing resources for family, friends and Kakapo Creek.
Ana has a Diploma in Travel and a Diploma in Modern Montessori.
Denver, Chef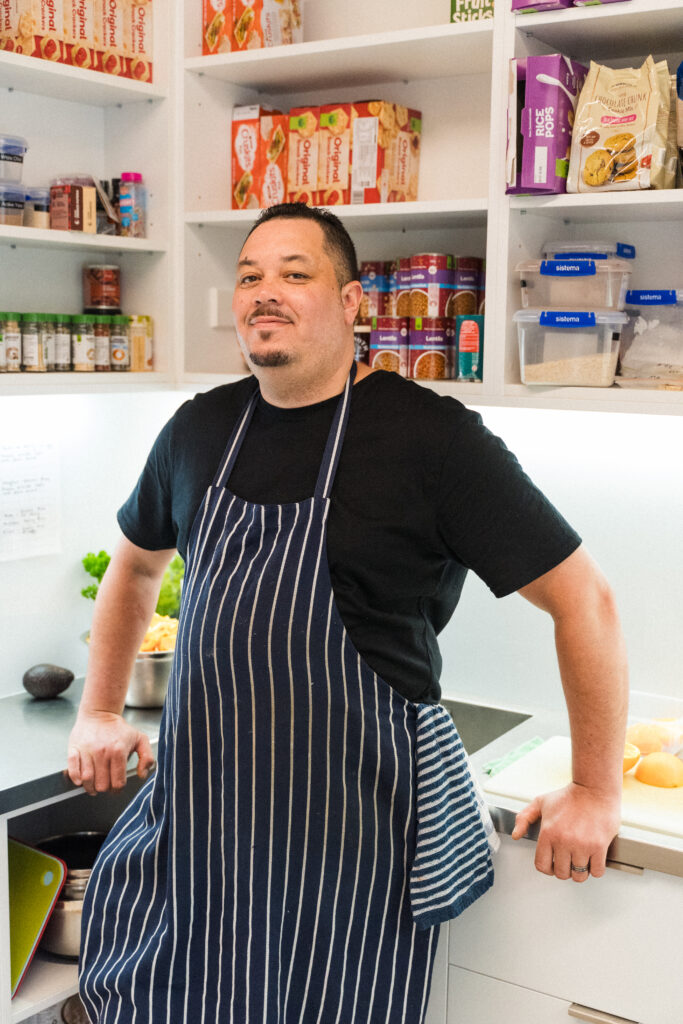 Meet Denver, our sensational chef. Denver manages to sneak in all those healthy vegetables in such a way as our children have no idea that they are actually eating healthy. They even eat mushrooms!
Denver has a Diploma in Professional Cookery and Food Service and has been working in the hospitality / food industry since 2002. Denver is married and speaks both English and Afrikaans.
The beautiful aromas that come from our kitchen each day are a result of Denver's wonderful skills.
Interestingly, Denver is into pigeon racing! A sport we knew nothing about until we met Denver. So if you want a good conversation about the art and science of racing pigeons, Denver is your man.
Jo, Admin / Reception
Jo is likely the first person you meet when you visit Kakapo Creek. Jo is our receptionist and Office Administrator – nothing is too much trouble for Jo. She can find a sensible fast solution to almost every challenge and is warm, friendly and kind while doing it – awesome!
Jo is ECE trained and therefore manages the role of admin with an expertise that is rare and an understanding that is deep. We greatly appreciate Jo and our parents do too!
Jo lives on a farm with her partner and two dogs, Cosmo and Neo. She loves the beach, reading, exploring new parts of New Zealand and tending to her chickens, ducks, sheep and cows.